nunly81
11

Another from The F'N A-holes! Our biggest hit....if we had one.
6

Another one of our olie but goddie tunes. Thoughts appreciated very much so....its more rockabilly than some of our others. Once again im on the bass.
5

Our opening song on our set..yes it always has the "grand finale" opening. We just try to make it different.
Lemme know what you think of this one.
12

August 24th, 2006 + 1:08 AM
·

nunly81
My Rockabilly band. Im playing the bass....yes the bass.
24

November 9th, 2005 + 8:11 PM
·

nunly81
I have noticed a continueing trend here lately......... NO ONE VOTES!!!

Does anyone have ideas on how to make this better? I mean we cant make you vote but how do we get more people to vote for songs?
The top songs from last month had like 10 or 11 votes. How can they be considered the top songs if thats all the votes they get. It should be atleast 25 or so. But its like people just dont care about that.
Its not called a contest ao that only the moderators here can vote for a winner. I am out of ideas, just want to know if anyone has anything at all.

Your friendly neighborhood mod
Nunly
Alias:
nunly81
Status: Offline
Threads:
15
Posts:
147
Songs:
11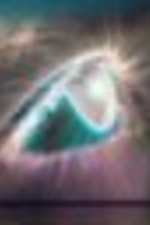 Joined: February 19th, 2003
Last login: December 17th, 2015
My Messengers
| | |
| --- | --- |
| AIM: | n/a |
| ICQ: | n/a |
| Skype: | n/a |